Safeguard the future with a little careful planning
Making a Will is incredibly important, regardless of your age or financial circumstances.
A Will can help reduce the amount of Inheritance Tax that might be payable on the value of the property and money you, or an elderly relative leaves behind. Writing a Will is especially important if you have children or other family who depend on you financially or if you want to leave something to people outside your immediate family.
That is why our sensitive and supportive Private Client Team is available to provide expert advice and assistance on all matters relating to new or existing Wills, as well as tax planning, estate administration, Lasting Powers of Attorney, contentious probate and Court of Protection.
Discuss the wishes you would like honoured with a Will. Contact us.
What is Private Client Law?
Private client law is a specialist area of law that focuses on providing legal advice and guidance to individuals and families. Private client solicitors deal with a range of issues, including wills and probate, trusts, tax planning, and court protection.
How long does it take to set up a trust?
The time it takes to set up a trust can vary depending on a number of factors, including the complexity of the trust and the assets involved. Our team of specialist solicitors can provide you with a more accurate timeframe based on your specific circumstances.
Why should I use a private client solicitor?
Using a private client solicitor can help to ensure that your affairs are in order, and that your wishes are carried out in the event of your death or incapacity. Our team of expert solicitors can provide you with practical advice and guidance on a range of issues, helping you to achieve your goals and protect your interests.
Make the most of what you have. You've earned it after all.
Whether you are making provision for any potential care in the future, or planning to protect your assets for your family by creating a trust or looking at reducing potential Inheritance Tax the sooner you start planning the bigger the benefits to you and your family.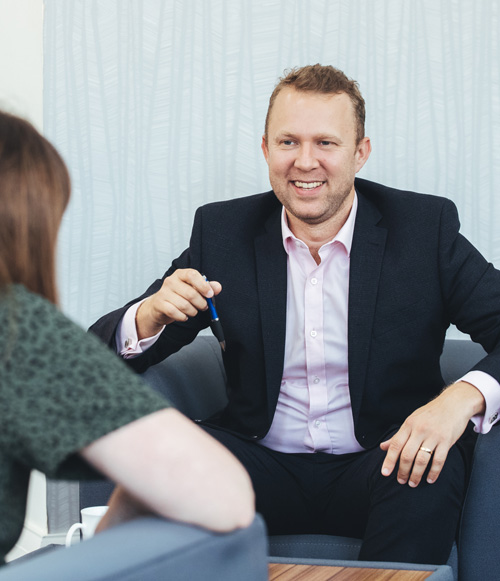 Our Private Client team
Helping you deal with sensitive issues in a caring, friendly and supportive manner.
The Paul Robinson Solicitors' Private Client Team has helped a great many clients make their lives ahead a great deal easier as their years advance. It is a sensitive and emotional subject only too easily avoided, but everyone feels so much better and less-stressed having made a little careful planning for a safe and secure future. It may be that you are making enquiries on behalf of elderly relatives or have issues arising from an existing Will. The Paul Robinson Solicitors Private Client team are happy to discuss any aspects of the whole process in a sensitive, friendly and caring manner.
OUR CLIENTS SAY…
"We have just completed our wills with Victoria Messent and her team and were very impressed with the service we received. Highly professional at all times, yet very friendly and informative in helping us make the right decisions to suit our circumstances."
Ian G
"The Private Client team dealt with Probate after the death of our son and this was invaluable help. We cannot speak highly enough, and our recommendation goes out to everyone."
Paul O'Brien – Devon
"We would like to thank you and your team so much for all the help and advice we received and for acting in a courteous and professional manner at all times. Thank you also Lee for patiently addressing all the issues we raised and for explaining everything to us so clearly, sometimes repeatedly, until you were satisfied we fully understood the more complex issues with our Wills."
Tony T